Beautiful. Sustainable.
Hemlock Tile From Vancouver Island.
High Quality Timber Tiles
Created in Port Alberni, BC
Canadian Grown. Canadian Made.
We only use Western Hemlock Grown and Harvested on Vancouver Island, BC. Canada.
An Ethical Commitment
We Are Committed to Planting One Tree for Every Box of Tile Sold

Timber Tiles are made of Hemlock sustainably harvested from forests on Vancouver Island, The product of more than five years of rigorous research and development they are produced by an innovative manufacturing process that brings out the full range of hemlock's beautiful grain patterns and color tones. The result: a delightful, durable, light-weight, and eco-friendly product that will last for many years to come.
By choosing our tiles you are supporting the movement towards a more responsible and sustainable future. They are designed for use in every setting – residential, commercial, or institutional – where the beauty, warmth, and health benefits of exposed wood are desired. Timber Tiles will be verified as genuinely sustainable through pending third-party certification, including:
• The Living Future Institute's Living Product Challenge
• The SCS Global 'Zero Waste' Challenge.
Our products are prefinished with Saicos UV Hardwax Oil. They are ecofriendly, burnable, and compostable. Information on the care and maintenance of your wall can be found at saicoscanada.com.
Touch-up bottles of finish are available through Timbertiles.ca or from saicoscanada.com/dealers

The Timber Tiles Commitment
We are committed to planting one tree for every box of tile sold, in collaboration with the 'One Tree Planted' organization. We are also undergoing certification as a B Corporation, joining a global community of leaders using business as a force for good – and we are founders of the "Wood For Warmth" program.
Subscribe to our newsletter
Important Note About Ordering Timber Tiles: 
There are no supply chain issues. You can order and specify your tile orders with confidence. Our tiles are made from local Hemlock, proudly processed in our own zero-waste factory in Port Alberni, British Columbia.

Timber Tiles Awards & Recognition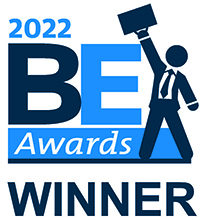 21st Annual Grant Thornton LLP Vancouver Island Business Excellence Awards – 2022 Business of the Year, Wood Products Manufacturing. Awarded to Timber Tiles.